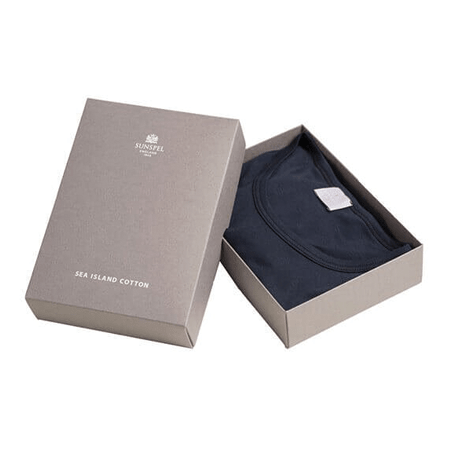 Comments Off

on How to Make a Shirt Box Smaller?
How to Make a Shirt Box Smaller?
Several years ago, my sister and I started wrapping many gifts on our own! My mother taught us a little method that teaches how to make half of a shirt box into a complete smaller box. Right here, we have a private guide for you to help you how you can make it happen yourself.
Have you ever wished you didn't need complete shirt boxes to wrap smaller items? Have you ever been left missing one of the box's top or bottom pieces? Have you ever managed to tear the top or the bottom of a box, leaving you with only one functional half? If you can tear it very quickly, this is the best guide.
The need and importance of shirt box packaging can only be valued by the garment companies who have newly stepped into the business. For the new brands, it is not easy to target customers' attention. But with attractive and cute packaging, you can make it happen.
Step by Step Guide on Making Shirt Box Smaller
You may make a box out of half of a shirt box by following a few simple steps. Or you can make two boxes out of one box. Check out the steps below:
Step No 1:
Purchase a box (or use one that you already have).
Step No 2:
Make a small hole within the middle of your shirt box. I was joking; don't act on that impulse. If you feel the need, though, you should check out the video that Justin posted. I like that skit and JT.
You have to take half of the box and fold it flat, assuming it isn't already folded.
After that, make a crease on each end of the rectangle by folding it over. In this way, it meets the opposing side that has been folded down.
Step No 3:
Open the lid of the box once more and examine the creases inside. Please note how it has the same width as the two sides regarding the ends. Now, this piece in the center will work its way into the new "side" of the smaller box you are making.
After that, you should cut slits along the long sides where the folds are. Make sure that the slits extend to the edge of the folded box.
Step No 4:
In the fourth step, fold over one-half of the rectangle so that it becomes the new box top. Then you will bring the other side/half of the rectangle over it by using creases and slits as its new side.
If it does not look like it will fit nicely over the second half, you might try using the other side as the new top instead.
Tada! It's like a completely new box! This particular kind of box is just right for wrapping a wide variety of smaller items, such as books, socks, clothing for children, scarves, electronic devices, and so on.
Pro Tip:
It is also possible to use this method with rectangular boxes smaller than shirt boxes but constructed from the same type of thin cardboard. I hope this helps simplify your wrapping and provides you with more options for box sizes.
Importance of Shirt Boxes that are Unique and Attractive
Shirts are what you could call the foundation or base component of any ensemble. Thus, they can either enhance your style or even destroy it if they are not worn appropriately.
Putting the brand's shirts in customized boxes that are of excellent quality can help in the following ways:
Printing to your specifications might help you market your company or brand.
To shield the shirt from dirt and damage, you are shipping it. This will extend its useful life and ensure its quality is maintained.
It will increase the number of customers you serve. Thus, your presentation's quality can determine your product's success or failure.
Because of their exceptionally high relevance, several businesses have realized the need for them and have begun producing incredible shirt boxes specifically for your company. You can contact them to get custom shirt boxes for your brand. They are available in a way to meet the requirements of your brand as well as the specifications of your goods.
You are free to select any design that appeals to you. Thus, you can fashion it into any configuration that you desire—regardless of shape, print, or color.
Promotion of your brand with Luxurious Shirt Boxes
The success of a brand is directly proportional to its level of sales. Hence, brands need to market their wares actively to boost those sales. We all know it is difficult for newer businesses to attract large amounts of capital.
Thus, we know that marketing may be expensive, and most companies are moving their focus to develop distinctive packaging for their products.
You may place your logo on luxury shirt boxes. In this way, people can easily recognize your brand. Plus, you can add a QR code or the URL of your website so that the customers can learn more about your garment business.
Luxury shirt boxes can serve a dual purpose of promoting your business and holding shirts. This will result in significant cost savings, which you will be able to put into the enhancement of your products.
Conclusion
So this was a complete guide or tutorial in helping you to know how to make a smaller shirt box without any hassle. Just follow the steps we mentioned above and let the box of shirts shine on shelves. Try it now!